2017-2018 Catalog
[ARCHIVED CATALOG]
2017-2018 Catalog
---
Message from the President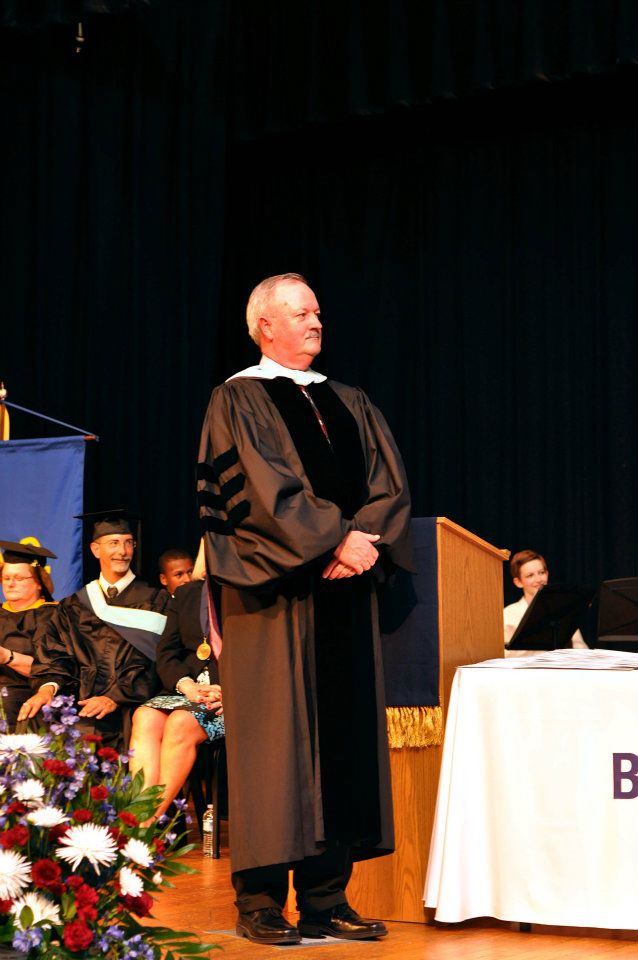 Welcome once again to Blue Ridge Community and Technical College!  It has been my privilege to be the president of our college and to watch as generations of students enroll, study, and graduate.  Each of you is here to receive a solid education and whether that means a career path, university transfer, or customized contract training, we will do our best to deliver.  Thank you for selecting Blue Ridge Community and Technical College as your next step in your education.
We have been up to a lot here at the college.  We have had some great successes in the past year and we are looking forward to achieving success in several areas this coming year.
Our Reaffirmation of Accreditation was a great success.Accreditation is important for the college because it permits us to provide federal financial aid and it eases the process of transfer credits.Our team assembled for the reaffirmation received a glowing report for their efforts and the college is now poised to proceed with the ten year visit in 2019-2020.
We have signed new articulation agreements and now offer more opportunities for students to complete work at Blue Ridge Community and Technical College and transfer to a baccalaureate institution.
Our Technology Center is now educating and training the over 700 employees who will be working at the new Procter & Gamble plant.  Our Technology Center is a mere ½ mile from the entrance to the new P&G plant, which makes the partnership a logical development that will last for years.
Students in Berkeley, Jefferson, and Morgan County Schools can now experience exciting programs that will prepare completers for a jump start on their college education.
Our Culinary Academy is reshaping the menus and food selections for our Bruin Cafes.The food there is fantastic. It is the goal of the Bruins to prepare healthy and affordable meals for purchase by our faculty, staff, and students.Good nutrition is a major part of maintaining a healthy and productive life and our Bruins are there to help with that goal.
Our students are our reason for being.  Without you we would not exist.  We are here to help you succeed in gaining a good education whether that be for an occupation or for transfer.  We have a fantastic group of experienced faculty and staff everywhere you look.  Student Services, Career Services, classroom instruction, Finance Office, E Learning, IT Service and Support, Workforce  Development and many others.  We are here to help and we are glad you have chosen Blue Ridge Community and Technical College. 
Welcome to The Ridge!
Best Wishes,
Dr. Peter G. Checkovich
---